Hinterland Festival 2019 Programme & Tickets
Tickets for events can be purchased in advance online below or by phone via the Box Office on 089 436 9868.

Tickets are also available in advance in Kells from the BOOK MARKet Café (11am-3pm Tuesday to Saturday) and in Trim from Antonia's Bookstore (tel – 046 943 7532).

During the festival, ticket collection and sales are available at the ticket office in Kells Theatre on Kenlis Place. For further information on visiting Kells and the Festival, please call 089 436 9868.

You can also see a schedule view of the programme here.
Art
Kells TypeTrail, now in its tenth year, is an annual festival celebrating typography and lettering as a modern art form. Each year one word is translated into a variety of languages reflecting the diversity of the community in Kells. This year's theme is the word 'type'. Through a series of collaborations and workshops with Kells primary schools, students from Athlone Institute of Technology, Dundalk DKIT, local artists, poets and Meath Arts Office, artist Mark Smith and his creative team use the streets of Kells as their canvas. This takes the form of up to 30 indoor and outdoor art installations, which form a walking trail around the town. Mostly temporary in nature, each year one piece is chosen as a TypeTrail legacy piece with the long-term objective of a permanent TypeTrail presence in the town. Kells TypeTrail will be launched by Eamon Carr (Horslips) and will run till mid-August 2019.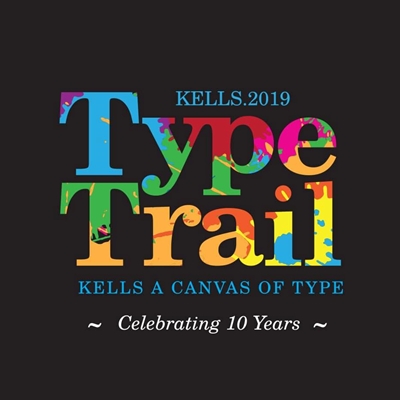 Tony Bucher
Clothing the Vinyl: West Coast US Album Cover Art of 1969
Event  9 
Venue: The Courthouse - Meath County Council Stage
Our distinguished and regular visitor from California aims to spread the word of Hinterland to the American West Coast in November (more of that anon) but as far as this year's Hinterland in Kells is concerned he will, as an homage to the visit of Jim Fitzpatrick, take his audience through some of the more artistic and outrageous American album covers of the 1960s, when vinyl ruled the airwaves and a download was something heavy you lifted off the top shelf. Be prepared for Creedence, the Dead, Janis and Jimi and a lot more besides.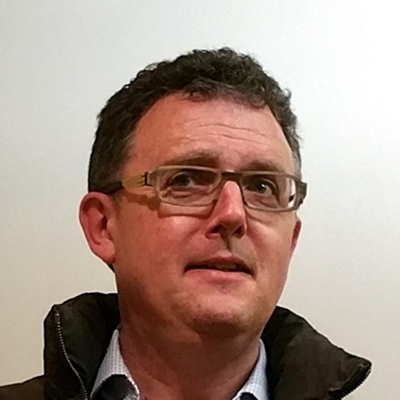 Jim Fitzpatrick
From Che to Lizzy and Beyond
Event  33 
Venue: Church of Ireland – Merriebelle Farm Stage
If you are curious as to why An Post would have issued a €1 stamp of the image of that great hero of the Cuban revolution, Che Guevara, it was not just because he was descended from an Irishman called Patrick Lynch. The image was created in 1967 by Irish artist Jim Fitzpatrick, and has become one of the most iconic images of those halcyon days. But there is a lot more to Jim Fitzpatrick than a single inspiring image. For decades he has been one of the most successful graphic artists in Ireland, celebrated for his vivid recreation of Celtic myths in volumes like The Book of Conquests and his work on a variety of rock album covers, the most notable of these being Thin Lizzy's Jailbreak (1976). Jim will discuss his career with one of his devotees, our own Mark Smith, originator of the TypeTrail and the motive force behind the Printworks project.