Hinterland Festival 2019 Programme & Tickets
Tickets for events can be purchased in advance online below or by phone via the Box Office on 089 436 9868.

Tickets are also available in advance in Kells from the BOOK MARKet Café (11am-3pm Tuesday to Saturday) and in Trim from Antonia's Bookstore (tel – 046 943 7532).

During the festival, ticket collection and sales are available at the ticket office in Kells Theatre on Kenlis Place. For further information on visiting Kells and the Festival, please call 089 436 9868.

You can also see a schedule view of the programme here.
Food
Well known Irish food journalist Suzanne Campbell (Basketcase: What's Happening to Ireland's Food) will pose the question 'When did the nation that was married to the land lose its inner culchie?', and discusses what Ireland has lost in its headlong rush towards culinary cosmopolitanism. While Pen Vogler (Dinner with Dickens) will look back at the history of food and how it is represented in the works of the great British novelists, Charles Dickens and Jane Austen. Sinead Delahunty will host an event around her first cookbook Delalicious.
Explore, learn and taste a selection of Irish farmhouse cheeses matched with Irish craft beers.
Sheridan's Cheesemongers, Virginia Road Station, Pottlereagh, Kells, Co. Meath A82 K400. Own transport required.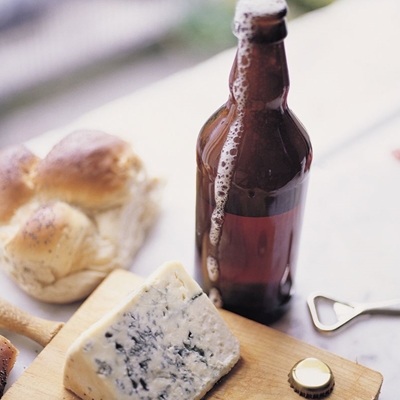 Philip Boucher Hayes
If You're Not Part of the Solution…
Event  46 
Venue: The Courthouse - Meath County Council Stage
RTÉ journalist (What's Ireland Eating), author (Basket Case: What's Happening to Ireland's Food? with Suzanne Campbell) and distinguished Twitteratus, Philip Boucher Hayes makes a return trip to Hinterland. In 2017 he spoke eloquently about the nation's eating habits as part of our climate change strand. This year he will identify the failings of the media in covering and highlighting the most pressing global crisis of all. Philip, who memorably recently tackled Michael Healy Rae on Liveline about Irish meat production and climate change, fervently believes that the media spends too much time scaring people with the immensity of the problem, and too little on reporting the available solutions.